Industrial Infrastructure Division
These are product websites. For linking to the company homepage, please click here.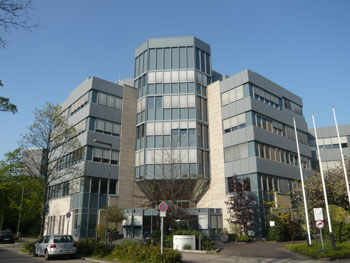 The Industrial Infrastructure Division of Mitsubishi International GmbH is engaged in a wide range of plant and machinery transactions entailing various types of turnkey projects through sales of respective equipment and machinery, covering many industrial fields.
Supplying answers is the key to MAC Division´s success. Industrial projects are organized, coordinated, and provided with capital, equipment and related financing. In addition, the demand for new developments is followed up, especially if this leads to the opening up of new markets.
New technologies are also a main theme with the professionals of MAC Division. Activities center around initiating, identifying and developing innovative processes on a commercial scale by means of financial support and investment into production facilities.
IEC department
Mitsubishi Germany, MAC/IEC division is one of the most well-known and experienced designer and manufacturer of informative and innovative display systems, LCD modules in Europe, and we had been working in this industry for more than 25 years. From our history, it was our honor to be one of the companies which introduced tailor-made TN panel from Japan to Europe 25 years ago, because of the huge market needs, more advance and sophisticated LCD had been developed, we continuous introduced different techniques of LCD, FSTN from Japan to Europe to fulfill market needs and clients expectation for decades.
In the beginning of 2000, from the client's feedback, we found the market opportunity of full system integration with sophisticated display system. Together with the supply chain back-up and technical consulting assistance from the partners in Far-East Asia, we launched our new service of informative display systems, and complete display product integration in 2001.
We are offering our services to the industries of personal computer, consumer electronics, home appliances, mobile phone, control, power and medical equipment, etc.
25 years of exposure in the industry, we got our strengths;
we know the market and understand the trend of the market, that why we can offer the best technology to the client
we transfer our unique knowledge, offer the most efficient & cost effective proposal to our client, our design should match to the host and without wasting the system resources.
we know the supply chain, the bottleneck of display industry, we will not offer any undeliverable items to clients.
MC's Three Corporate Principles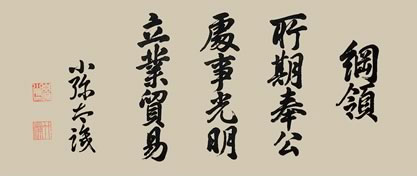 The Three Corporate Principles are the foundation of the vision and strategy for our commitment to corporate social responsibility.
Corporate Responsibility to Society ("Shoki Hoko")
Strive to enrich society, both materially and spiritually, while contributing towards the preservation of the global environment.
Integrity and Fairness ("Shoji Komei")
Maintain principles of transparency and openness, conducting business with integrity and fairness.
Global Understanding Through Business ("Ritsugyo Boeki")
Expand business, based on an all-encompassing global perspective.